When tracking your fertility, you might notice some changes in mood or your body throughout the different phases of your cycles. This week we want to talk about what signs you may experience when your body is telling you that ovulation is coming up. You might have already experienced a few of these, and others may be new to you. Let's take a look!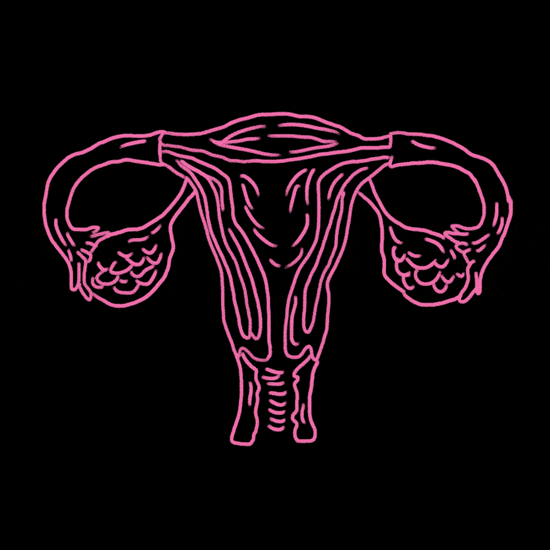 1. Your Basal Body Temperature.
As a Cycler you know that your basal body temperature rises after ovulation, since the hormone progesterone is released and warms up your body. Keeping track of your basal body temperature is therefore a perfect way of knowing where you are in your cycle! If ovulation has occurred your temperature will remain elevated for a few days, but will then drop again just before or during menstruation as long as the egg has not been fertilised.
2. Ovulation pain aka Mittelschmerz.
Around 20% of women feel pain when they are ovulating, this is also called 'mittelschmerz' in medical terms (which means 'middle pain'). What could cause mittelschmerz is our follicles swelling in the ovary before ovulation happens, which may cause pain when the egg is released. Another reason may be irritation on the peritoneum since it releases some blood and fluids from the ruptured follicle – which is why some women experience a few drops of blood (spotting) during ovulation. Another reason is that the fallopian tubes constrict after ovulation, which can cause some pain.
3. Higher sex drive.
Some women experience higher sex drive days before and during ovulation. This is the mother nature's way of encouraging us to reproduce 😉
4. Higher sense of smell and taste.
Since the levels of hormones change, it can influence our senses of smell and taste. For some, even taste or vision get heightened around ovulation.
5. Cervical fluid
You might have noticed, that your cervical fluids change throughout the cycle. On the most fertile days, your cervical fluid becomes very slippery and a see-through consistency. Around ovulation you will have a lot more of this and might notice it when you visit the loo. 
These are just some of the signs that women experience around ovulation, but everyone is different. Have you experienced any of these symptoms or others? Please do let us know in the comments below.
If you want to find out when you ovulate and when your most fertile days are, sign up for Natural Cycles and get to know your body today.
Sources:
http://www.webmd.com/sex-relationships/news/20040609/sex-heats-up-around-womens-ovulation-date?page=2
http://www.nhs.uk/chq/Pages/982.aspx?CategoryID=60
https://www.ncbi.nlm.nih.gov/pmc/articles/PMC3299419/